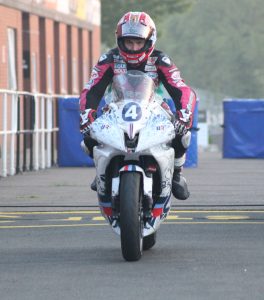 2019 will be Brunel University's 11th year at the Isle of Man TT. Brunel have competed in every event since the first TTZero in 2009, an achievement held by no other team.
Brunel's Electric TT Bike team aim to design, build and optimise a pure electric racing motorbike that is entered onto the Isle of Man TTZero event each summer. The Isle of Man TTZero is a competition event which provides students with the opportunity to demonstrate their engineering capabilities on a 37.7 mile track. The Isle of Man runs a variety of events within the TT series which rigorously test the speed and agility of both combustion and electric driven motorbikes. The series has claimed many bikes around its course and provides a ruthless testing ground to showcase technology development.
Brunel's Electric TT Bike team always aims to top the university leaderboard. This year's hope is to reach a 100mph average lap. A lot of effort and time is required when developing an electric drivetrain, which is why students at Brunel are encouraged to design for optimum performance. A team of students usually run by department leaders work together to improve the bike over the course of the year.
For more details on the Isle of Man TT please click below: