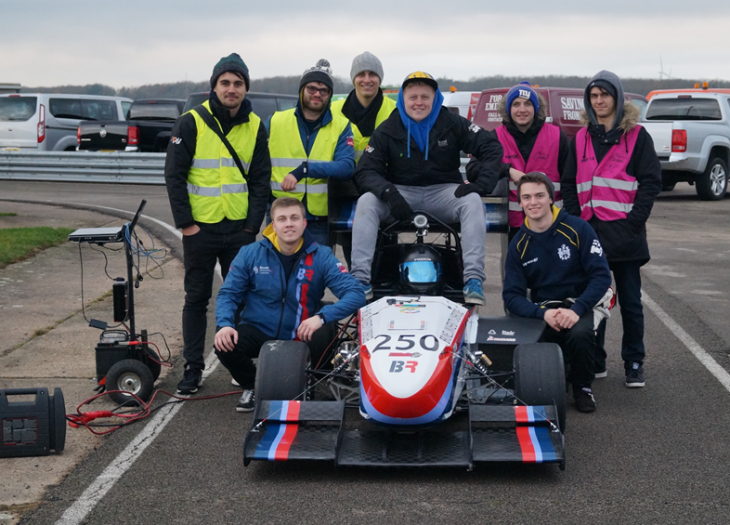 Hello and Welcome
24/01/2017
The Brunel Racing Formula Student Team are delighted to welcome you to our brand-new website!
This year will see the team compete in their 18th season of FSAE competition with a fresh young team looking to make this year's car, BR-18, one of our most successful to date. Lead by Team Principals Jack Chamberlain and Luke Waldron, the team aims to develop and produce the next evolution of Brunel's combustion vehicle effort whilst retaining the teams' ethos of reliability, simplicity and credibility.
To date the team has be concentrating its efforts on the design phase of the season. Our team of nine managers has lead work concentrated within both design and simulation to bring together some major updates for the upcoming car. As well as this the team has enjoyed some valuable testing time with BR-17 in order to gain crucial data, whilst cohesively training two new drivers for this year's competitions.
Heading into 2017 thoughts will now turn to the manufacture and building of BR-18. The team will continue to work hard on completing both these quickly and efficiently to ensure maximum testing time before competition.
Watch this space for continued updates on the team's progress, media coverage and sponsorship announcements.
In the meantime, don't forget to follow us on Facebook, Twitter and Instagram!
Jack Chamberlain