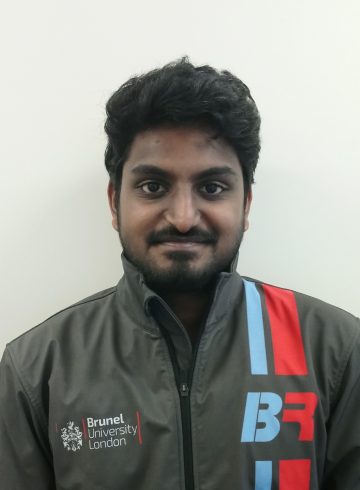 Shyam Kishore
Treasurer/
Chassis Engineer
Age: 25
From: Calicut, India
Course: MSc Automotive and Motorsport Engineering
Level: 5
Shyam graduated from National Institute of Technology, Tiruchirappalli, India in 2014 with a BTech degree in Production Engineering. Following the completion of his degree, he started his career at Fiat Chrysler Automobiles (FCA) Engineering, India Pvt Ltd as a model build specialist,
focusing on the building and integration of finite element models for various vehicle programs for
different functional science divisions. He also worked on a six-month project at Chrysler
Technical Centre (CTC) in Auburn Hills, Michigan, USA, where he was the safety model build specialist.
In 2017, following 3 years of working in the industry, Shyam decided to pursue the MSc in Automotive and Motorsport Engineering here at Brunel University London.
In addition to working on the Chassis team, Shyam has taken the role of Treasurer within the team. His industry experience will help to keep the BMM team on the right track and his passion for racing will drive him to achieve the best for the team. He aims to come up with a robust budget and costing plan that will allow the team to have a competitive business plan and set a benchmark in the FSAE circles.
Email address: 1710489@brunel.ac.uk