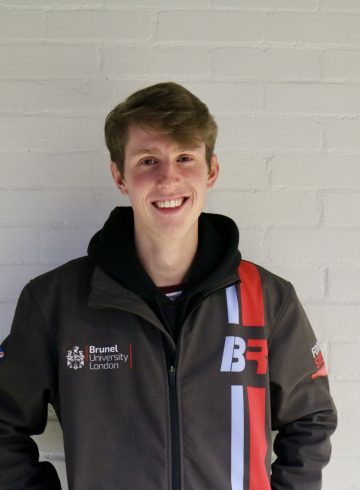 Samuel Nash
Drivetrain and Sponsorship Manager
Age: 22
From: Somerset, United Kingdom
Course: Mechanical Engineering with Automotive Design BEng
Level: 3
Samuel Nash joined Brunel Racing in 2013 as a volunteer but became one of the main drivers in 2015.  He did his placement last year at Penspen where he worked with International onshore pipeline design. He's currently doing his third year in Mechanical engineering with Automotive design here at Brunel and is captain of our Karting team as well.
Sam is now Drivetrain Manager, Sponsorship Manager and driver for Brunel Racing. He received these roles due to having past experience with formula student and first hand experience with the unreliable shifter. Having decided to focus on the gearing and gear selector for his dissertation he also looked to improve funding for the team through sponsorship.
Having captained the Brunel Karting for 3 years and testing the formula student car multiple times, he is also the main driver for Brunel Racing. When he leaves university he is looking to go into the Motorsport industry and further his karting exploits.