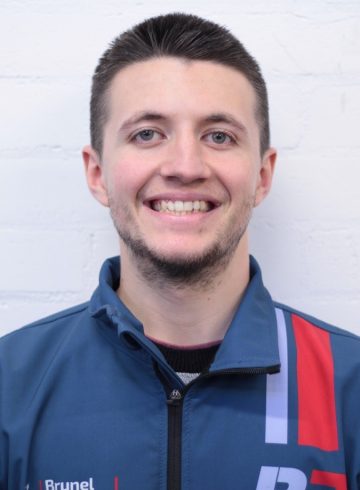 Ryan Dimmock
Drivetrain Manager
Age: 23
From: London, United Kingdom
Course: MEng Motorsport Engineering
Level: 5
Ryan has worked with the Brunel Racing team since BR15 (2013-2014), volunteering for practical work with different aspects of the car. This led to Ryan having a larger role for BR16, where he designed the drive shafts, CV joints and housings which are still being used on the car today. In July 2015, he decided to take a placement in Industry, working with Mentor Graphics Mechanical Analysis Division for 15 months before going back to Brunel to begin his Masters.
In early September 2016, Ryan was appointed Drivetrain Manager for BR18. He is responsible for leading research students and volunteers in his area to ensure this year's car is successful at competition. As well as his management role, Ryan will be extensively researching gear ratios and shifting methods to optimise BR18's performance.
Since studying at Brunel University, Ryan has gained automotive experience by volunteering at a local garage and marshalling events at Brands Hatch. Working as a Quality Assurance Engineer for Mentor Graphics, Ryan helped take over an automated testing project as well as thoroughly scrutinising their thermal analysis software, highlighting his attention to detail. He has also developed his leadership skills through representing his course at Student Staff Liaison Committees as well as at the Board of Studies. This year, Ryan is a member of the Union Student Assembly, hoping to influence decisions and gain further experiences.
Email address: me12rrd1@my.brunel.ac.uk