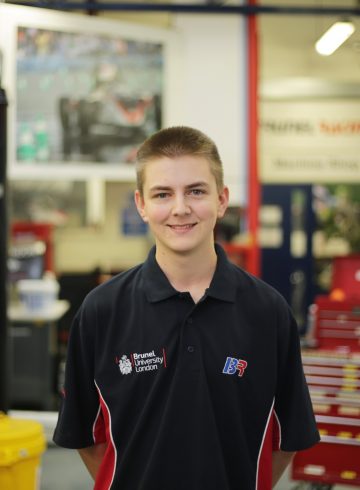 Robert Hughes
Chassis Manager
Age: 22
From: Runcorn, Cheshire
Course: Motorsport Engineering MEng
Level: 5
Robert joined the team for 2016 to complete his Level 3 Dissertation on the optimisation of the spaceframe design for that year's car. Since then, he completed his placement year at Bentley Motors in the Chassis department, working in the Mechatronics team on the active roll control and chassis control systems. Through his placement he was able to gain experience of working with vehicle diagnostics and calibration tools as well as devising test specifications for chassis systems.
His goals for the year will be to confirm the chassis design and organise its fabrication in time for the team to complete the planned testing program. Robert then plans to complete a full analysis of the chassis design through Ansys which is to be validated through physical testing with the aim of furthering the teams understanding of the effect of chassis design on vehicle performance and improving design judging results at competition.
Rob
ert hopes that the experience gained from working within the team this year will help to further his goal of working within the Motorsport industry in the future.