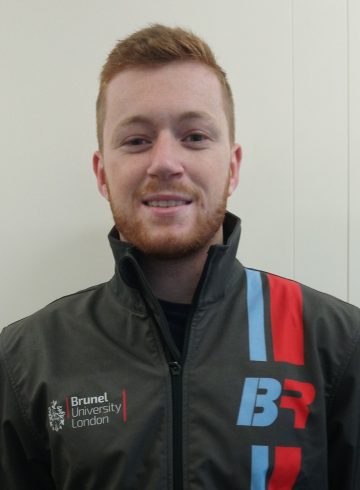 Matthew Gosling
Team Coordinator
Age: 25
From: Orpington
Course: MSc Automotive and Motorsport Engineering
Level: 5
Matthew graduated from Liverpool John Mores University in 2015 with a BEng in Mechanical Engineering. After completing his degree he started working in the Building Services industry and has worked on prestigious buildings across London including Battersea Power Station, Palace of Westminster and One Embankment Place.
In 2017 Matthew decided to follow his passion and enrolled on the MSc in Automotive and Motorsport Engineering course here at Brunel University London.
This year Matthew will be focusing his thesis on optimisation of the TTZero bike and as a result will be working closely with the team to collect the required data.
Email address: Matthew Gosling