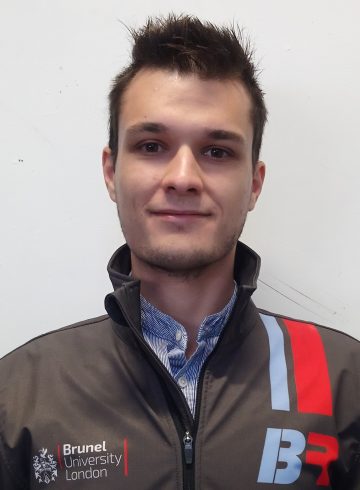 Lorenzo Baietta
Technical Director/
Chassis Team Leader
Age: 24
From: Rimini, Italy
Course: MSc Automotive and Motorsport Engineering
Level: 5
Lorenzo graduated in Aerospace Engineering from University of Pisa in 2017 specializing in race car
aerodynamics and composite materials. During the university years he had the opportunity to work
in E-Team Squadra corse, his previous university FSAE team starting as a designer and then as
manager of Aerodynamics and composite materials division. In his years in the team he helped
designed 3 cars and won various prizes. The team achieved great success in numerous FSAE events including; FSAE Italy class3 2015, winning the overall competition with 1st place Design, 1st place Cost Report, 1st place Business Plan, FSAE Italy 2016 with 1st Business Plan, 2nd Cost report and FSAE Hungary 2016 with 1st Business Plan.
This year Lorenzo is proud to be Technical director and Chief designer for chassis
and aerodynamics. He is now focusing on BMM's latest car, swan one, managing all the four technical
groups and working along with the administrative management to bring the best project possible
at the race.
Email address: 1736715@brunel.ac.uk