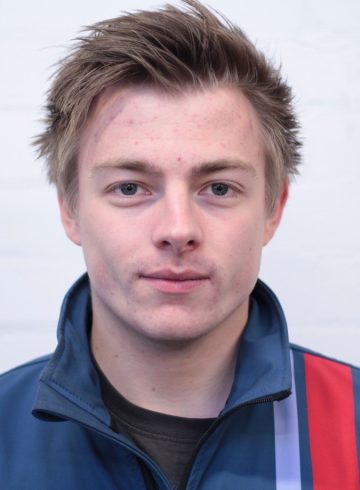 Ciaran Parkin
Aerodynamics Manager
Test/Competition Driver
Age: 21
From: Durham, United Kingdom
Course: BEng Motorsport Engineering
Level: 3
Ciaran has worked with Brunel Racing in previous years (2013-2015), in particular working on the simulator. In July 2015, he took a year in industry with Crosby Composites as a Design Engineer before returning this year to have a major role with the BR18.
Having been appointed Aerodynamics Manager at the beginning of the year, Ciaran is in charge of 7 members of the team and will be focusing on designing and manufacture a full aerodynamic package for this year's car. As well as managing the team, he has also taken on the role of designing the diffuser to help improve overall car downforce and aerodynamic balance.
Alongside his studies, he has worked for AMG Mercedes Petronas F1 team as a Test and Development Engineer; a Design Engineer for Crosby Composites which gained him valuable experience within the motorsport industry. Taking part in the UniFi Motorsport project, he gained experience with Aerodynamic design and CFD simulation. Ciaran is also a member of Brunel Karting, having been a team member since 2013, where he competes in multiple races across the year for the university.
Email address: me13ccp@my.brunel.ac.uk